Séyiz les beinv'nus!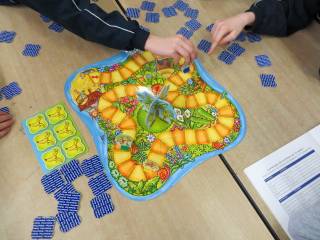 Welcome!
Jèrriais is Jersey's own language.

An introduction to Jèrriais and Jersey culture and identity is provided through the Jersey Studies course which is undertaken by all children in Year 4 in Jersey States schools and some independent schools.
Language learning at primary level takes place in specialist centres called Pallions (places for talking) which are based in these primary schools: Saint Lawrence, Saint Peter, First Tower, Grouville. 
Language learning at secondary level takes place at individual secondary schools. There are also tailored classes and materials for the TGJ, our GCSE-level qualification.

Adult learning takes place at different levels.
Learning materials include workbooks:

La P'tite Sente 1 (beginners)
La P'tite Sente 2 (moving on)
Lé Neu C'mîn 3 (topics and situations)
Lé Neu C'mîn 4 (topics and situations - preparing for GCSE level language ability)
Announcements of new materials, changes to lesson times and arrangements, activities and other notices are posted below on the school blog: